Instruction
Teach with Special Collections
Ever held a 300-year-old book? Deciphered old handwriting? Seen a Golden Age comic book? All of that, and more, is possible in the Special Collections Research Center.
We work closely with Appalachian State faculty and instructors to develop class visits that introduce students to the world of physical primary sources–from medieval manuscripts to comic books to oral history interviews. We use active learning strategies to teach students how to handle, read, and understand sources in our collections. We also teach the protocols for accessing rare and archival materials.
Open to first-year to graduate classes. Please schedule your session at least 2 weeks advance to avoid scheduling conflicts and to allow us time to prepare.
Contact us for a consultation or to schedule a class at spcoll@appstate.edu or 828-262-4041. Or, complete this form to schedule a class. Select a Special Collections librarian from the "Librarian Selected" menu:
Veronica Wells, Adjunct Assistant Professor
Greta Browning, Reference & Instruction Archivist
Mark Coltrain, Oral Historian
Selected Past Class Visits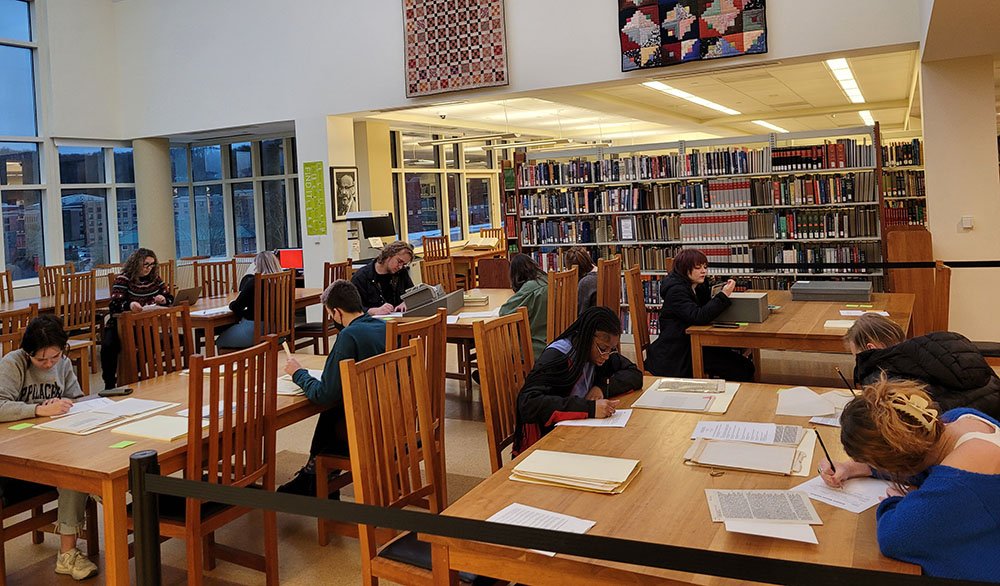 HON 3515/ART 4515, "Collaboration & Particpation in Art," students participating in primary source analysis for Black Mountain College archival materials, Spring 2023. Taught by Dr. Jody Servon.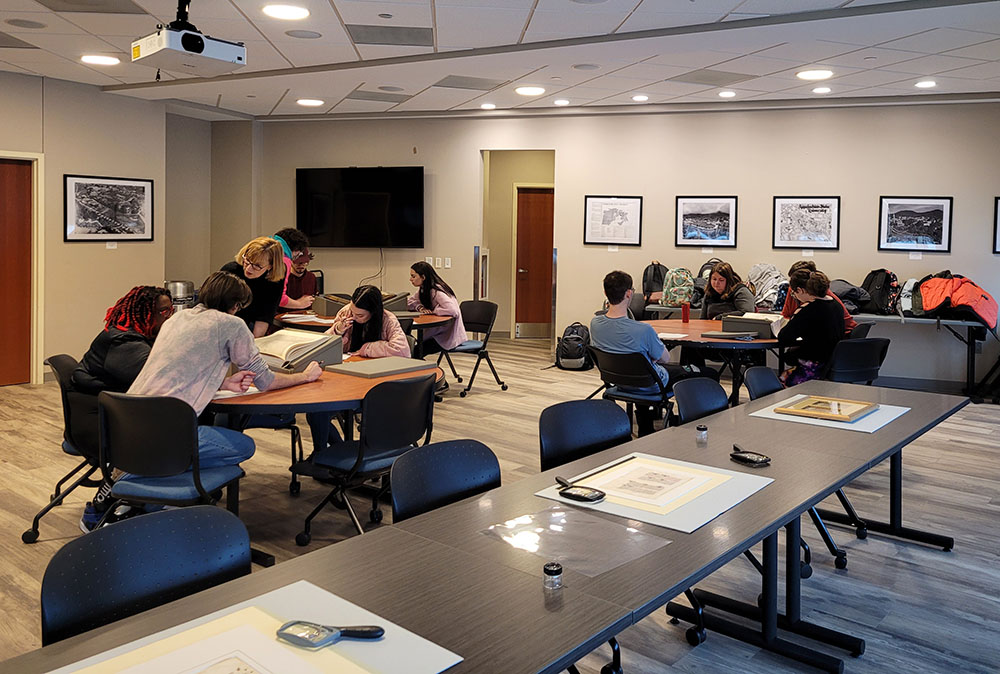 ENG 4825, "The Age of Chaucer," students participating in analysis of medieval manuscipts and texts, Fall 2022. Taught by Dr. Alison Gulley.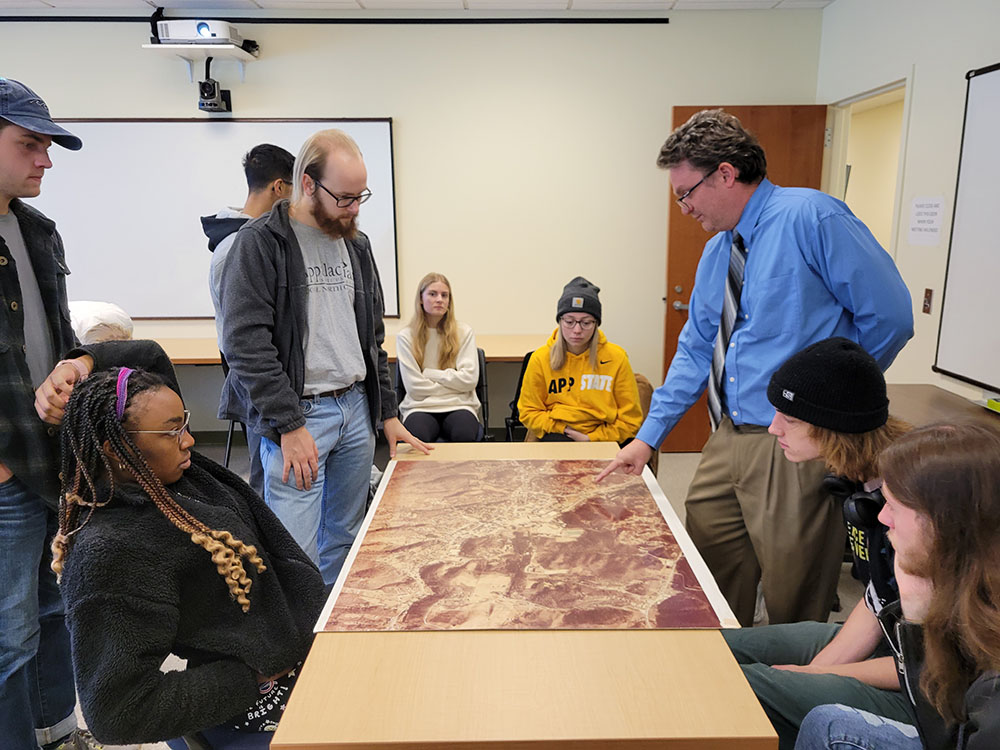 UCO 1200, "The Time Machine," students gather around an historical aerial photograph of the Appalachian State campus from the University Archives, Fall 2022. Taught by Trent Margrif.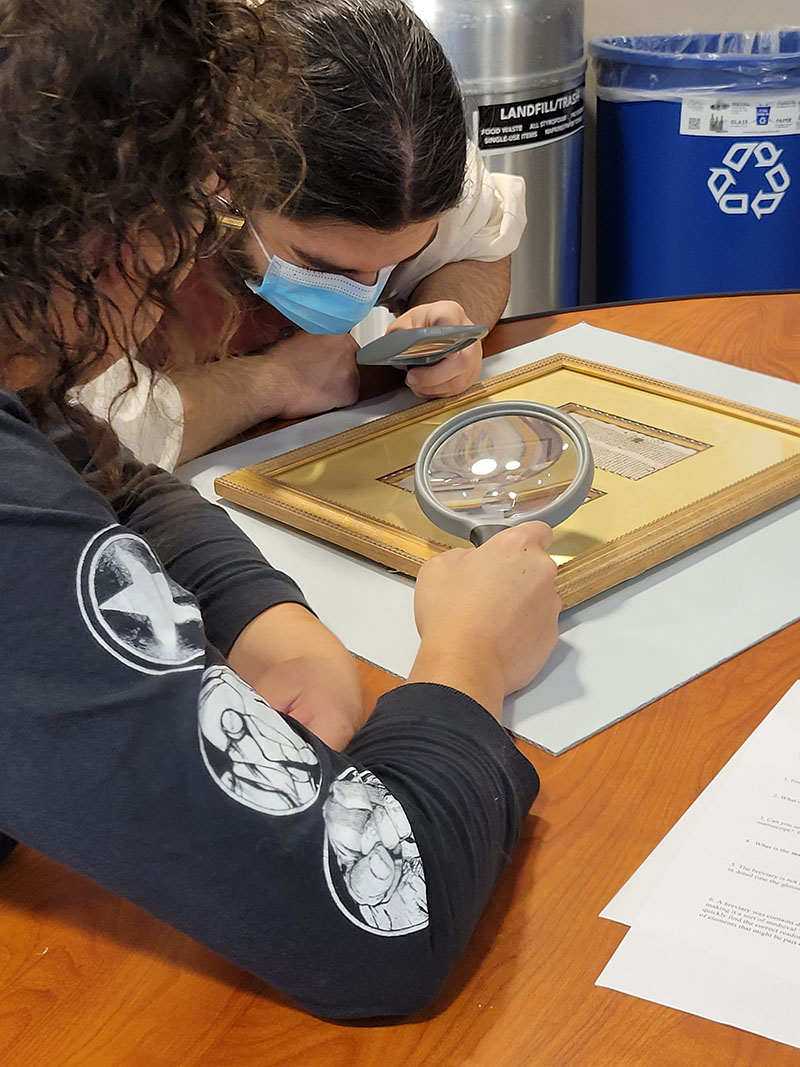 HIS 3145, "Experiencing the Middle Ages," students examine a medieval manuscript during a workshop session with Special Collections materials, Fall 2022. Taught by Dr. Mary Valante.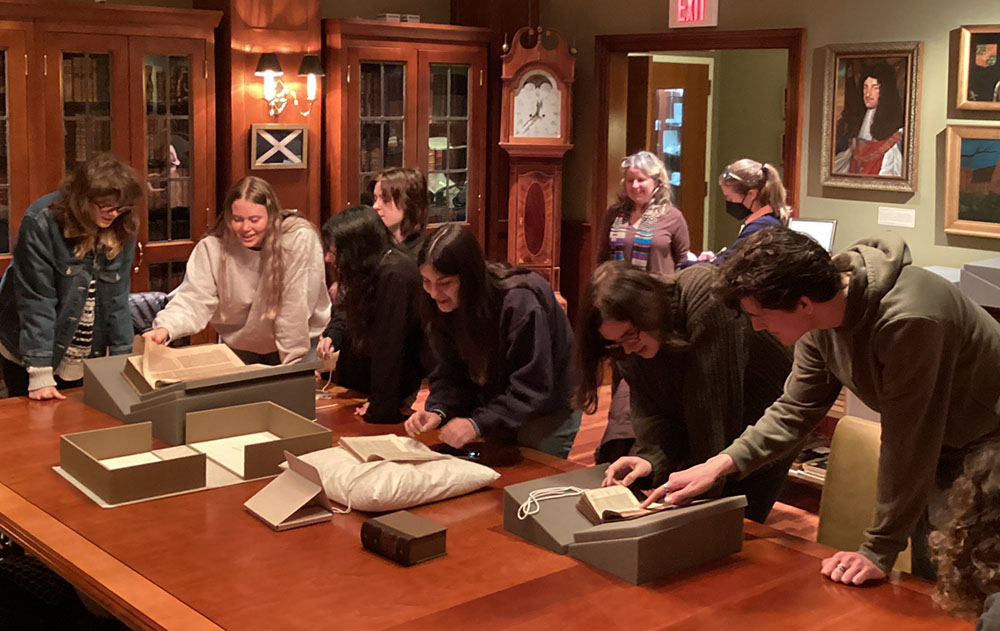 ART 3410, "Book Arts," students examine rare books as part of a survey of book history, Spring 2023. Taught by April Flanders.