This post was originally posted on October 18, 2019.
Many people think of superheroes and action-packed stories when they think of comic books, but the Special Collections Research Center has a wide assortment of other genres. The most well-known comic books in Special Collections are Golden Age Comics (circa 1938-circa 1946). The Historical Children's Literature Collection includes over 80 comics from this period, extending through the end of the 1940s. The largest concentrations of comics include DC and Fawcett Comics, companies that specialize in superheroes. However, there are many other comics in the collections. Here is an assortment of six comic books that illustrate the wide variety of topics that are available in the Special Collections Research Center.
1. "Hillbilly" Comic — Barney Google and Snuffy Smith
Barney Google and Snuffy Smith was created by cartoonist Billy De Beck. Barney Google was first published in 1919, but not until the 1934 edition did the comic book introduce Snuffy Smith. In that edition, Barney Google traveled down the Appalachian Mountains and met Snuffy Smith. During this time, hillbilly humor was common in popular culture. The portrayal of Snuffy Smith as a moonshiner with a broad brimmed hat, patched up overalls, and untamed facial hair reinforces the hillbilly stereotypes and humor of the time period. The plotlines, illustrations, and language used in these comics exaggerate the cultural stereotypes in order to play into the popularity of hillbilly humor. These comics are a part of Appalachian history and the W.L. Eury Appalachian Collection to display the comedic and, many times, stereotypical depictions of Appalachia through time.
2. Strong Female Lead — Mary Marvel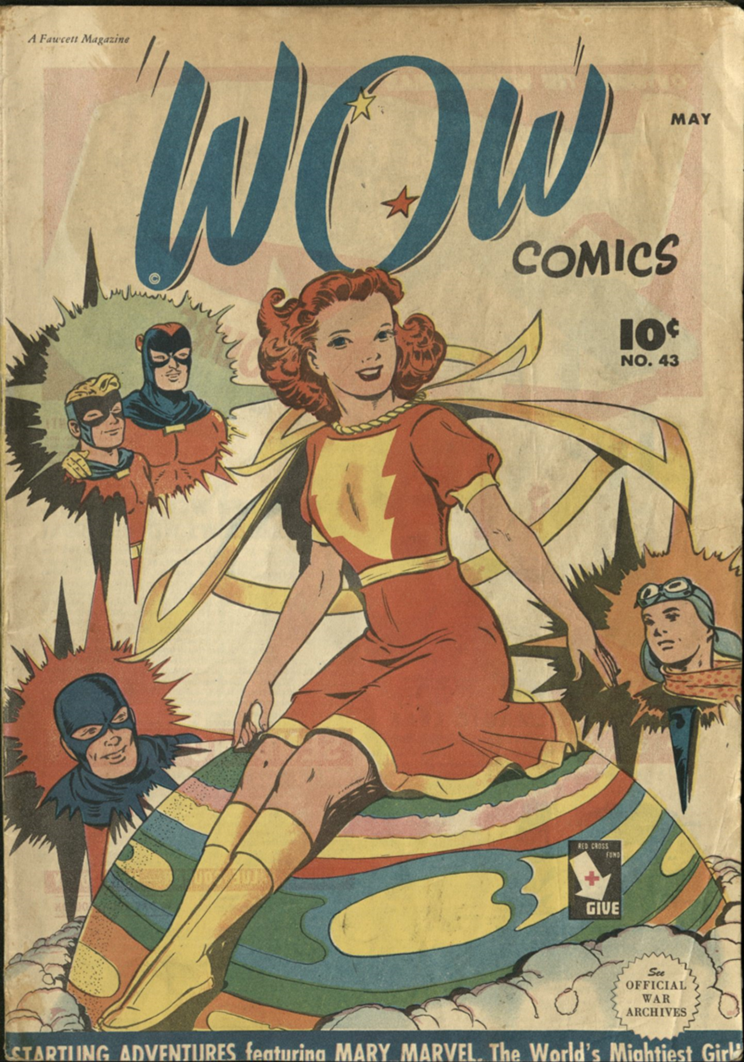 This comic was created by Otto Binder and Marc Swayze. Mary Marvel was first introduced in Captain Marvel Adventures #18 (December 1942). Later, this super-heroine became the main character of her own heroic series. Mary discovers that she is the sister of Captain Marvel and soon realizes the magic phrase that gave Captain Marvel his superpowers also works for her. Then, she begins her journey as a crime fighter along with her brother. As one of the first spin-off of a male-dominated comic series, she displays herself as a strong female lead in a comic book series. Later, she is followed by other female heroines such as Supergirl, who debuts in 1959. She appeared contemporarily in the 2018 Shazam movie.
3. Comedy — Popeye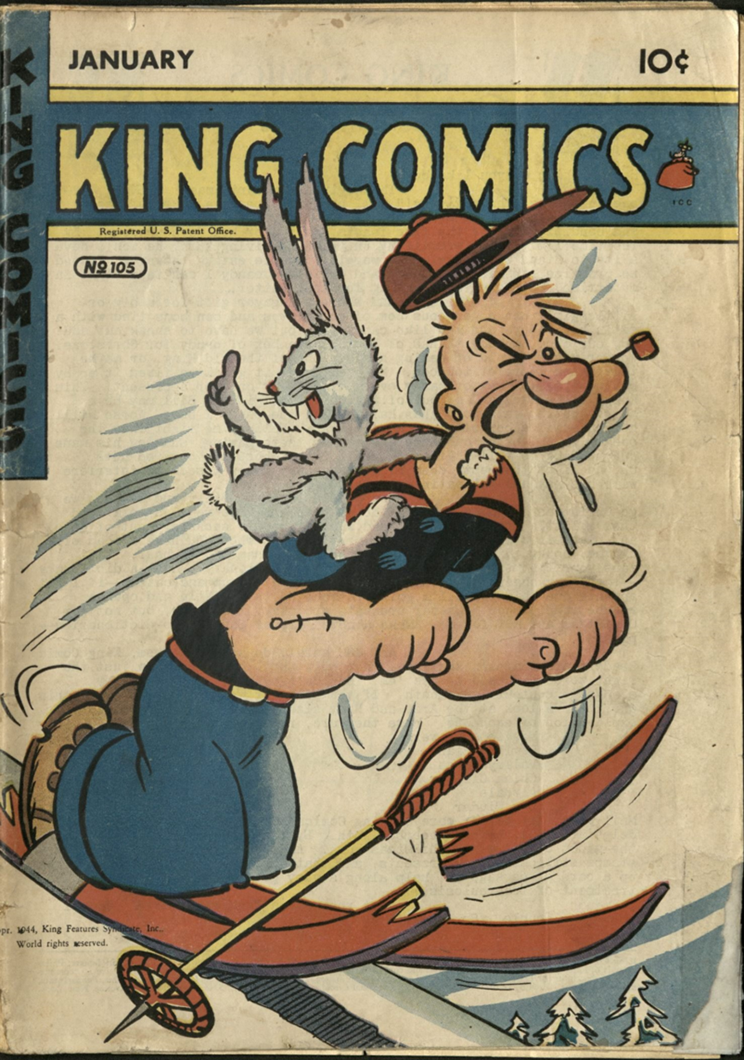 Popeye was created by Elzie Crisler Segar and first appeared in 1929 in Thimble Theater. In 1938, Segar died and Bub Sagendorf, who assisted Segar on the strip took the whole over the whole strip. Popeye the Sailor's storyline involved crime fighting, eating spinach for strength, fighting with his rival character Bluto, and saving his girlfriend Olive Oyl from danger. Popeye became so popular that the spinach industry gained 33% in sales in the 1930s. Popeye was adapted into an animated series by Paramount Pictures and later became a live action movie in 1980.


4. Romance — Heart Throbs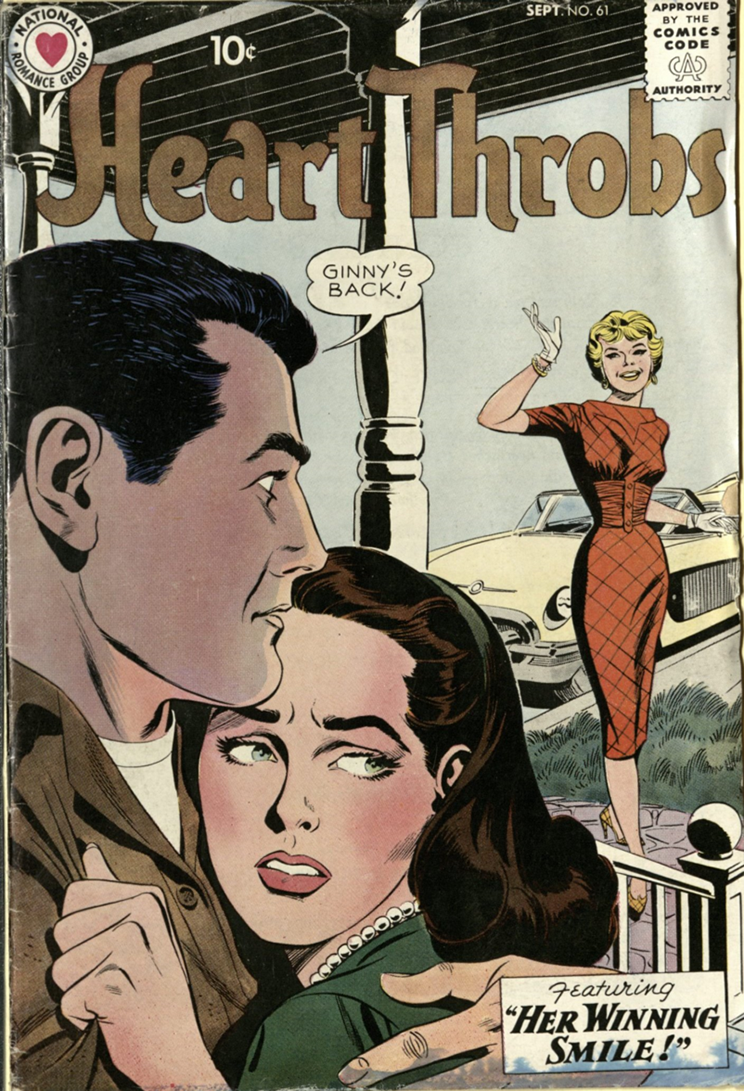 Quality Comics first published Heart Throbs, and then DC took over the title after Quality Comics went out of business in 1956. Issues of Heart Throbs included advice columns and comic shorts with romance plots. This feature included four romantic strips and a gossip column, "It Happened in Hollywood." In 1972, DC changed the title from Heart Throbs to Love Stories. It was discontinued in 1979. Heart Throbs is part of the Elaine J. O'Quinn Girls' Studies Collection which primarily consists of popular literature intended for mid-nineteenth to mid-twentieth century adolescent girl readers.


5. Educational — Biblical Stories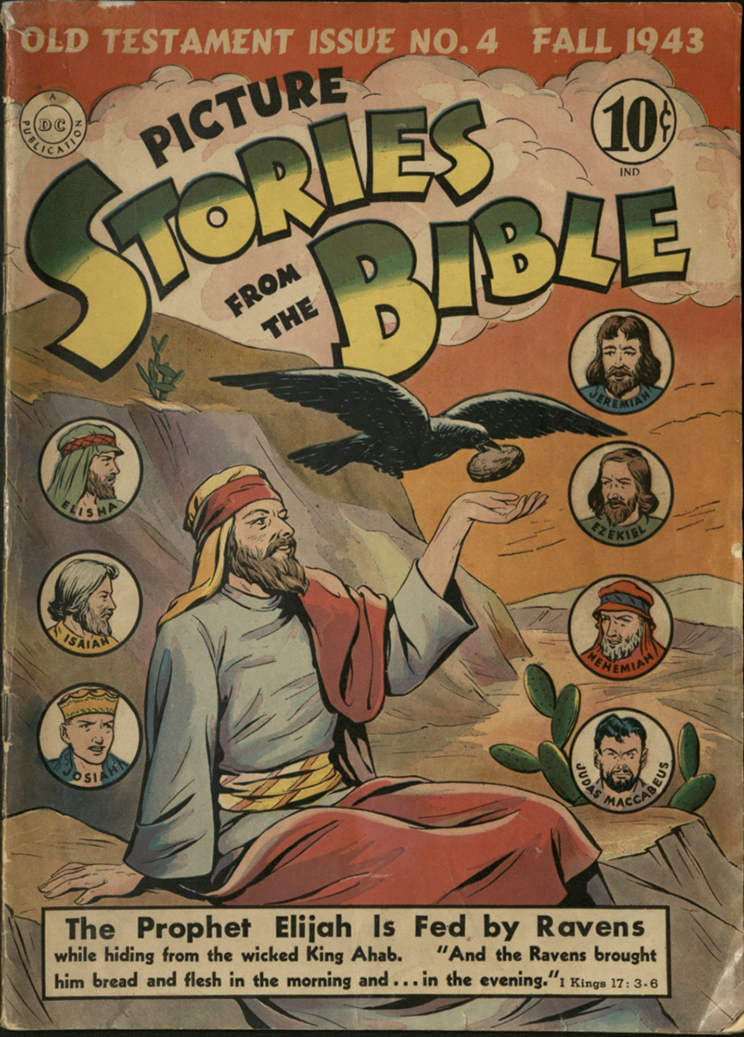 Picture Stories from the Bible was written by M.C. Gaines and illustrated by Don Cameron. These biblical comics were published in the 1940s by DC Comics and were created to educate readers on the Bible. Educational comics were praised as a medium to teach children about various topics in a more engaging way. Picture Stories from the Bible centered around figures such as Moses, Elijah, and Abraham. The publisher of Picture Stories from the Bible consulted leaders from all Christian denominations and the Jewish Publication of America, in order to maintain accuracy.
6. Literature Based — Classics Illustrated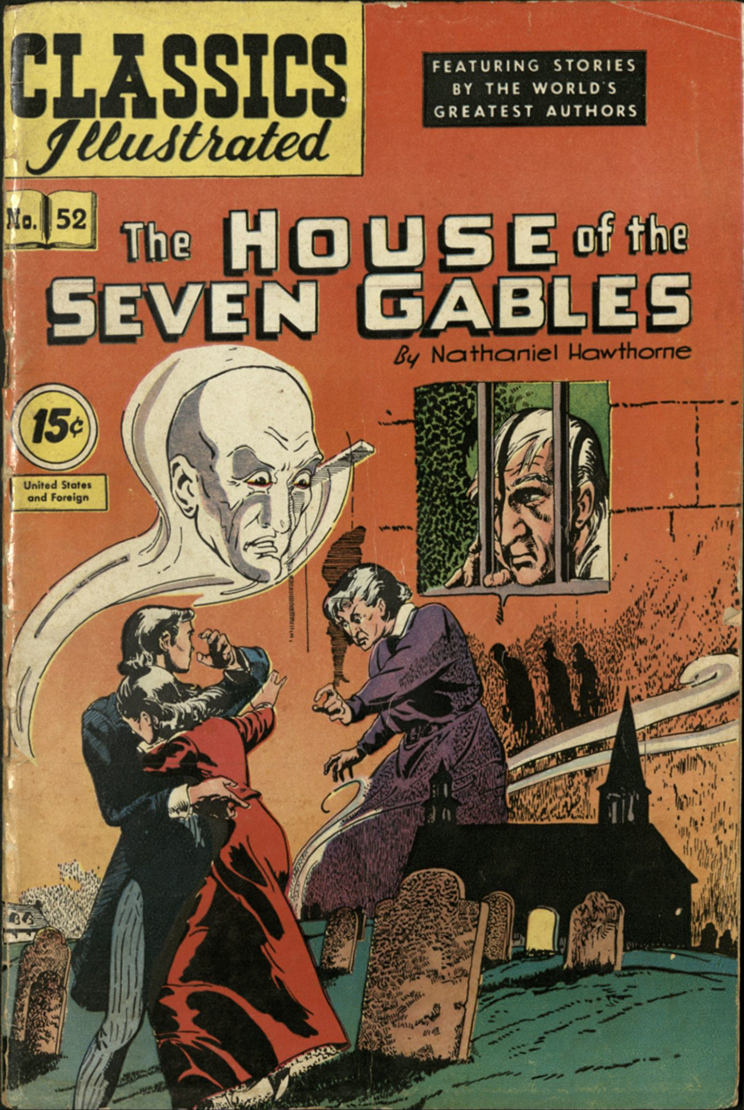 Created by Albert Kanter, Classics Illustrated was a comic series based upon classic literature by famous authors. The series ran from 1941 to 1971. Albert Kanter believed that adapting classic literature into comic books would bring classic novels to readers of all ages. Every comic included biographies of the author. The House of the Seven Gables by Nathaniel Hawthorne is just one of many novels that was made into a comic book.
To view these comics and many others, visit the Special Collections Research Center at Belk Library and Information Commons. Contact the Special Collections Research Center by email spcoll@appstate.edu or by phone at 828- 262-4041 to learn more about our collections.
Thank you to Dr. Craig Fischer and Dr. Sandy Ballard for their assistance in this post.
--Blog post contributed by former student assistant Liv Winnicki