The Mary Elizabeth Lewis papers (AC 1215) are now available for research at the Special Collections Research Center.
Mary Elizabeth Lewis (1912-1972) was a writer, photographer, and nurse from Erwin, Unicoi County, Tennessee. Lewis lived an exciting life full of adventures that took her far away from the mountains of Tennessee. She used her experiences as a nurse as inspiration for a screenplay and moved to Hollywood during its Golden Era.
The Mary Elizabeth Lewis papers contain Lewis' writings as well as candid photographs of stars, including Joan Crawford and Gary Cooper. Scrapbooks and photograph albums contain scenes of Lewis at home in the mountains, with shots of landscapes and communities in eastern Tennessee. Writings in the collection include Lewis' poetry and short stories.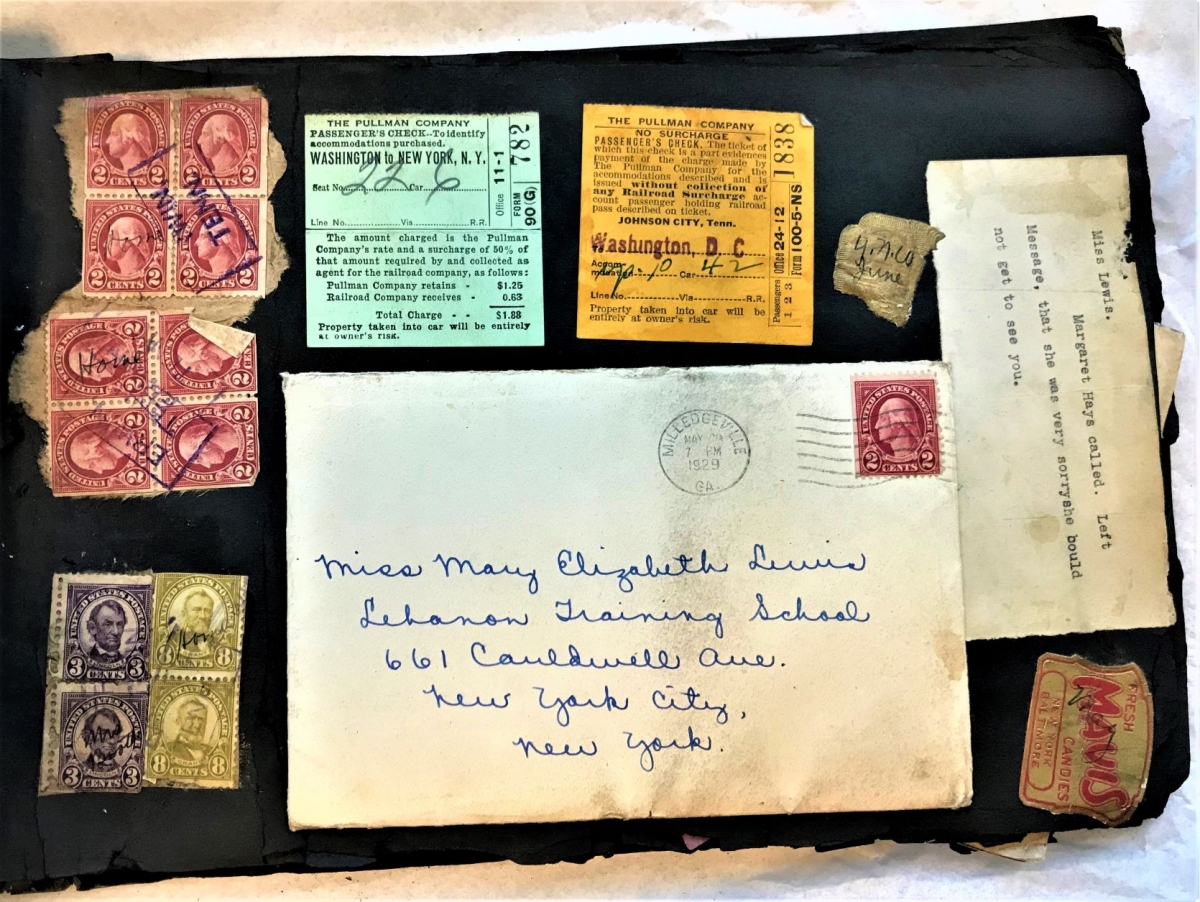 A page from one of Mary Elizabeth Lewis' scrapbooks from the time she was living in New York City, training to be a nurse at Lebanon Training School, 1929.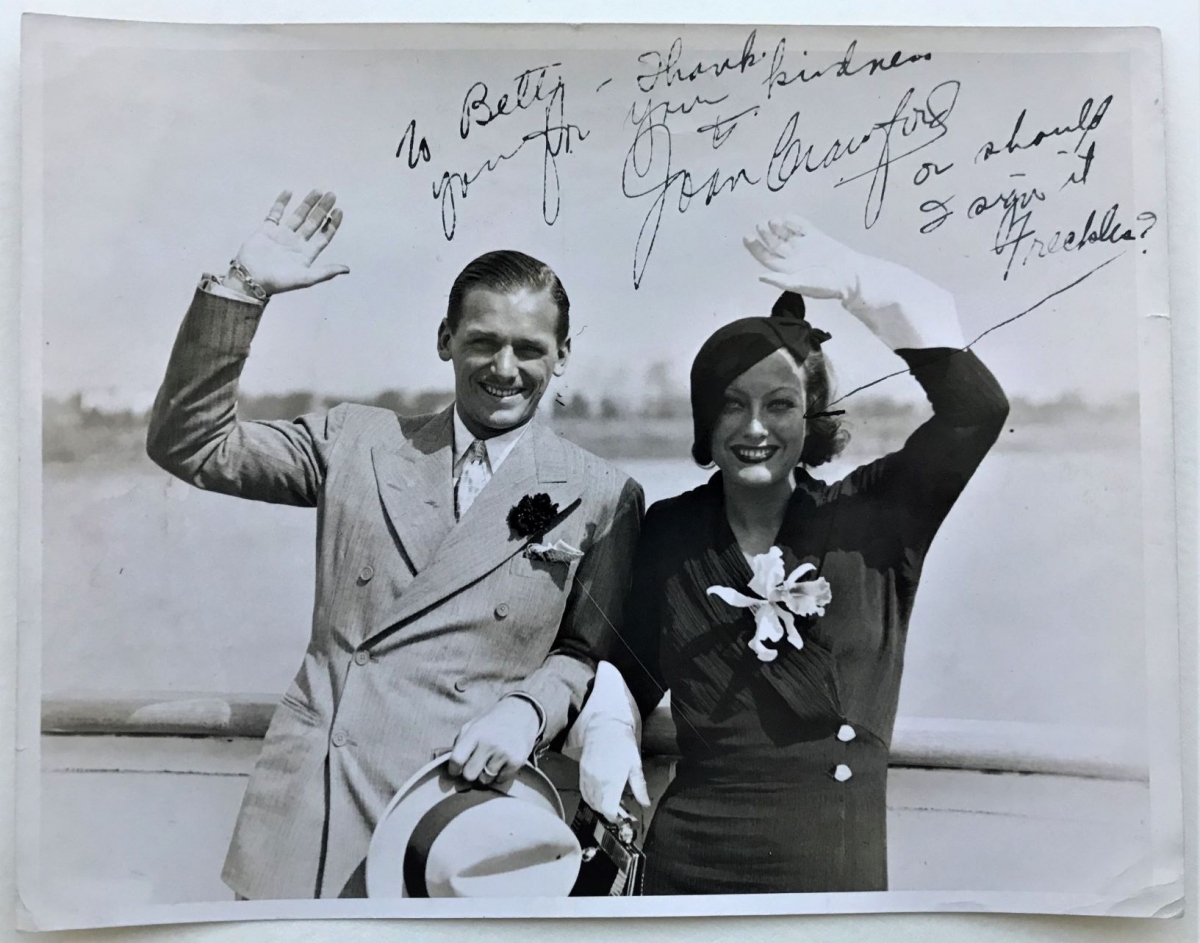 Photograph of Joan Crawford, signed to Mary Elizabeth "Betty" Lewis.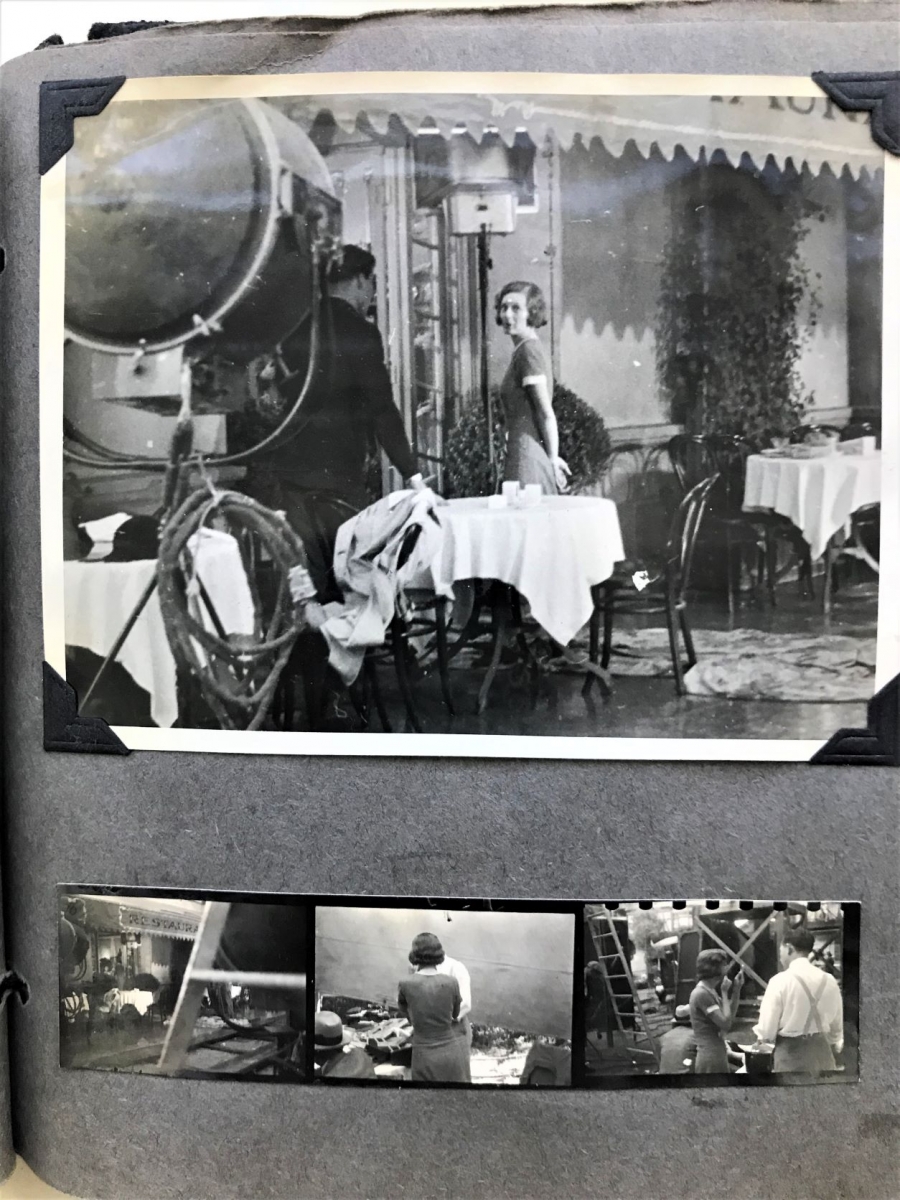 A page from one of Lewis' scrapbooks showing photographs of Irene Dunne on a film set.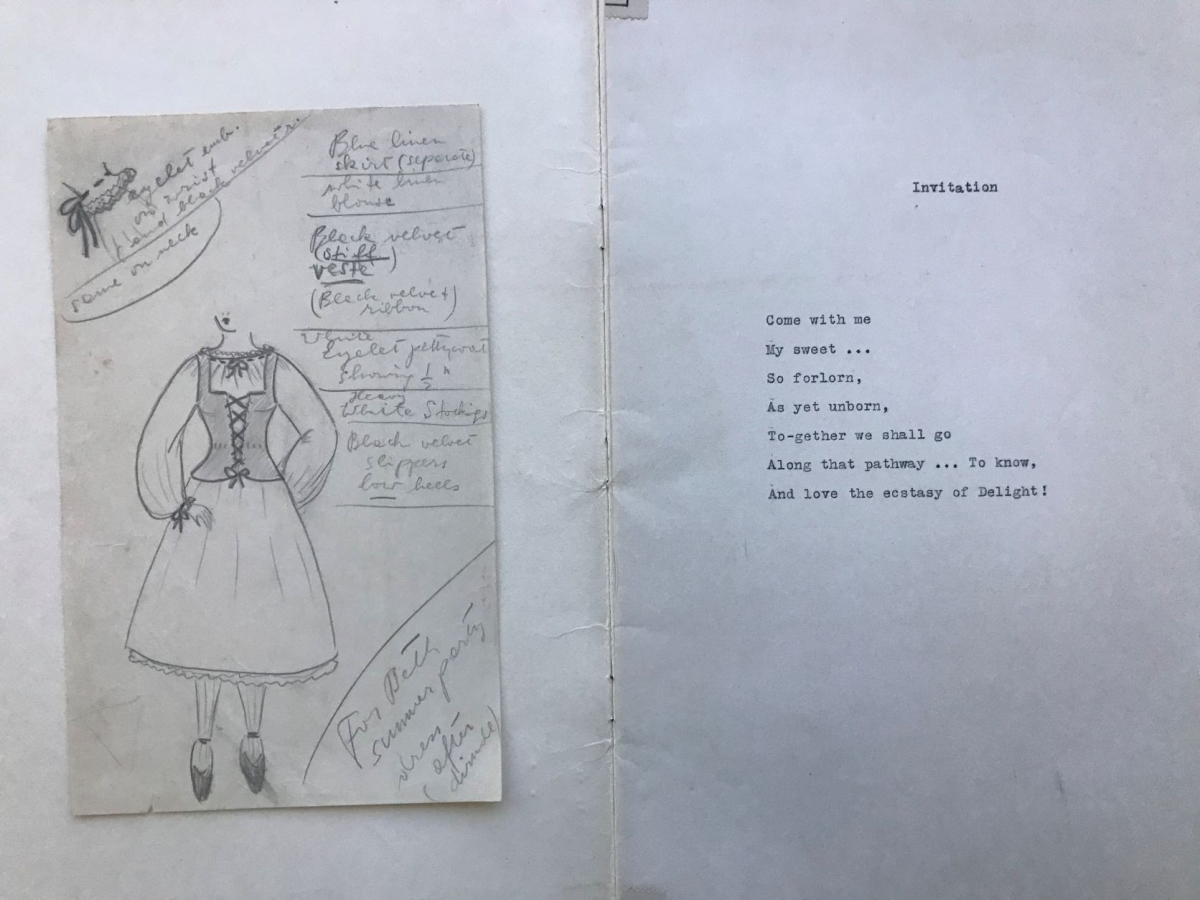 This is a page from "Abandoned Moments: An Episode in Verse," a typescript of Lewis' poems.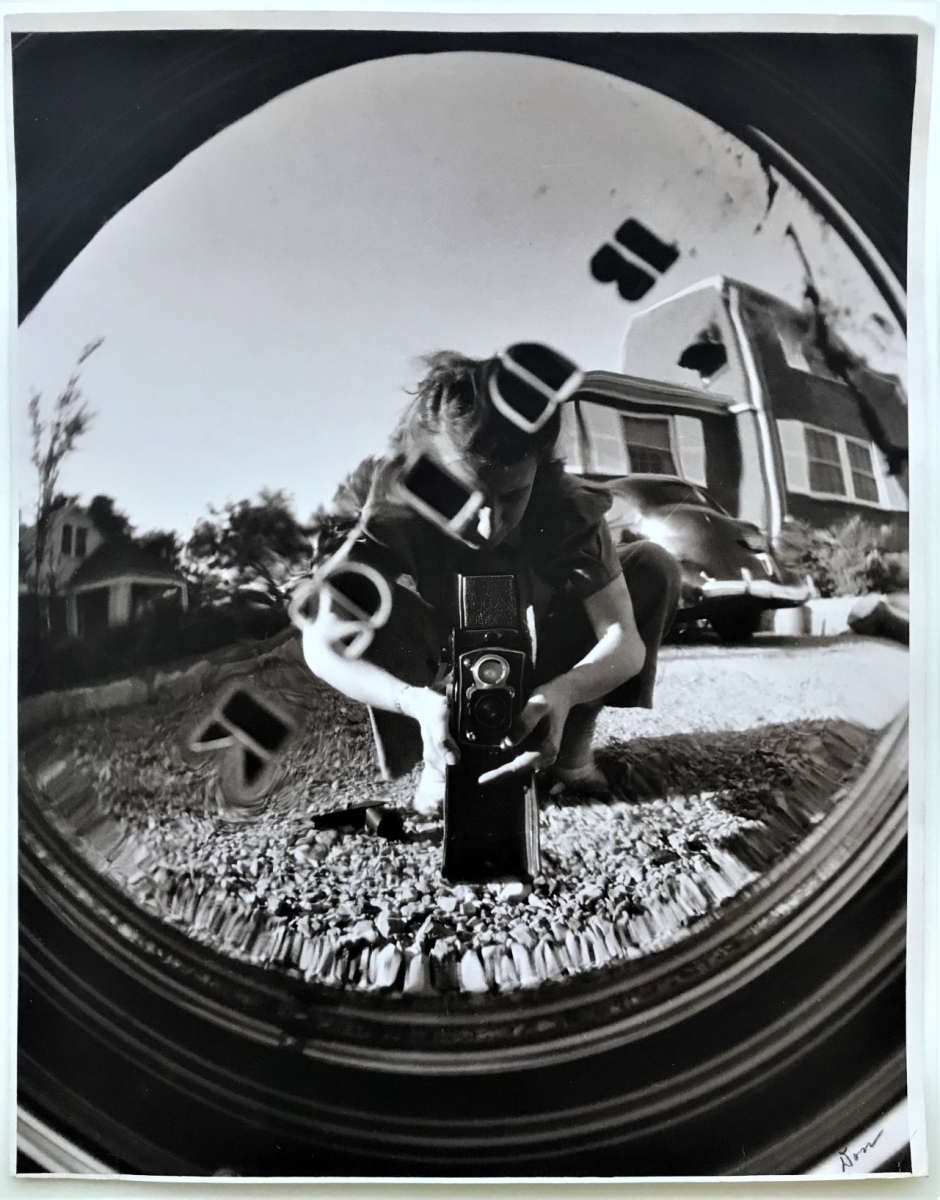 A photograph from Lewis' collection, a facsimile of which is hanging in Belk Library's fourth floor hallway.
Learn more about this collection at this link. Contributed by Anna Smith, Archives Processing Assistant