Visit any research center with archival materials and you will find that food and drink is absolutely not allowed in the space. If you look at SCRC's Frequently Asked Questions page, you will find the following question and answer:
Can I bring food or drink into the Special Collections Research Center?
No food, drink, or tobacco products are allowed in the SCRC in order to preserve the life of the collections and their environment.
There's a good reason for this. The bugs come out to snack on the crumbs left behind and eventually make their way to the archives where a feast of leather bindings and the starches of the rice- and flour-based pastes used in some books awaits them.
This rule also applies to an archivist's workspace. But what happens when the processing archivists find food in the collections as they work? Our processing manual states that when done well, processing keeps material safe for future generations. We find the threats to preservation, such as bugs or mold (or, in this case, what could attract bugs or mold to materials), and we do what we can to reformat the material to prevent further damage.
While processing the Mary E. Lyons collection, a fun size package of M&M's was found taped to a student's letter of gratitude for Lyons' visit to their school. The packaging had split open and the candy had melted over its years of storage, bleeding onto several sheets of paper in this folder.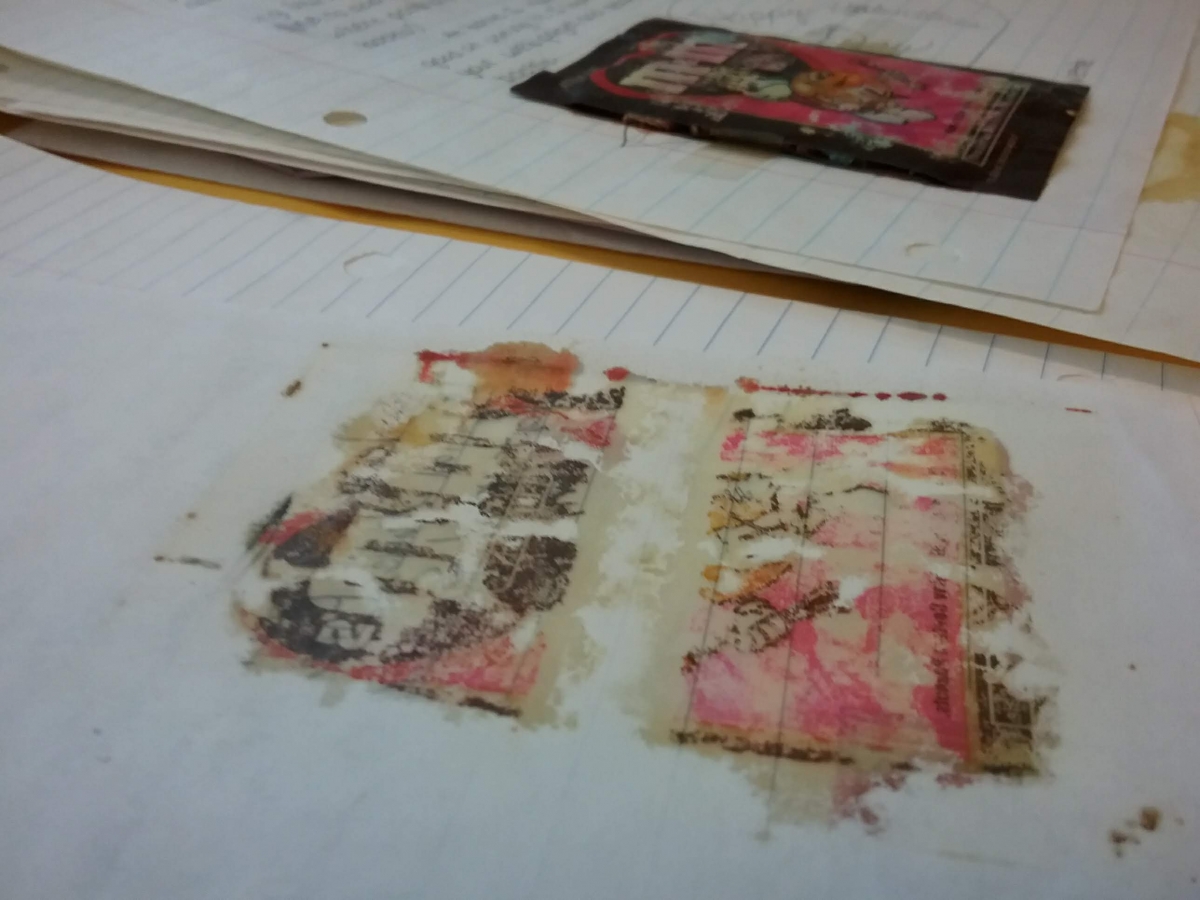 Photo caption: A fun-size package of M&M's taped to a handwritten letter from a student to Mary E. Lyons, thanking her for visiting their classroom.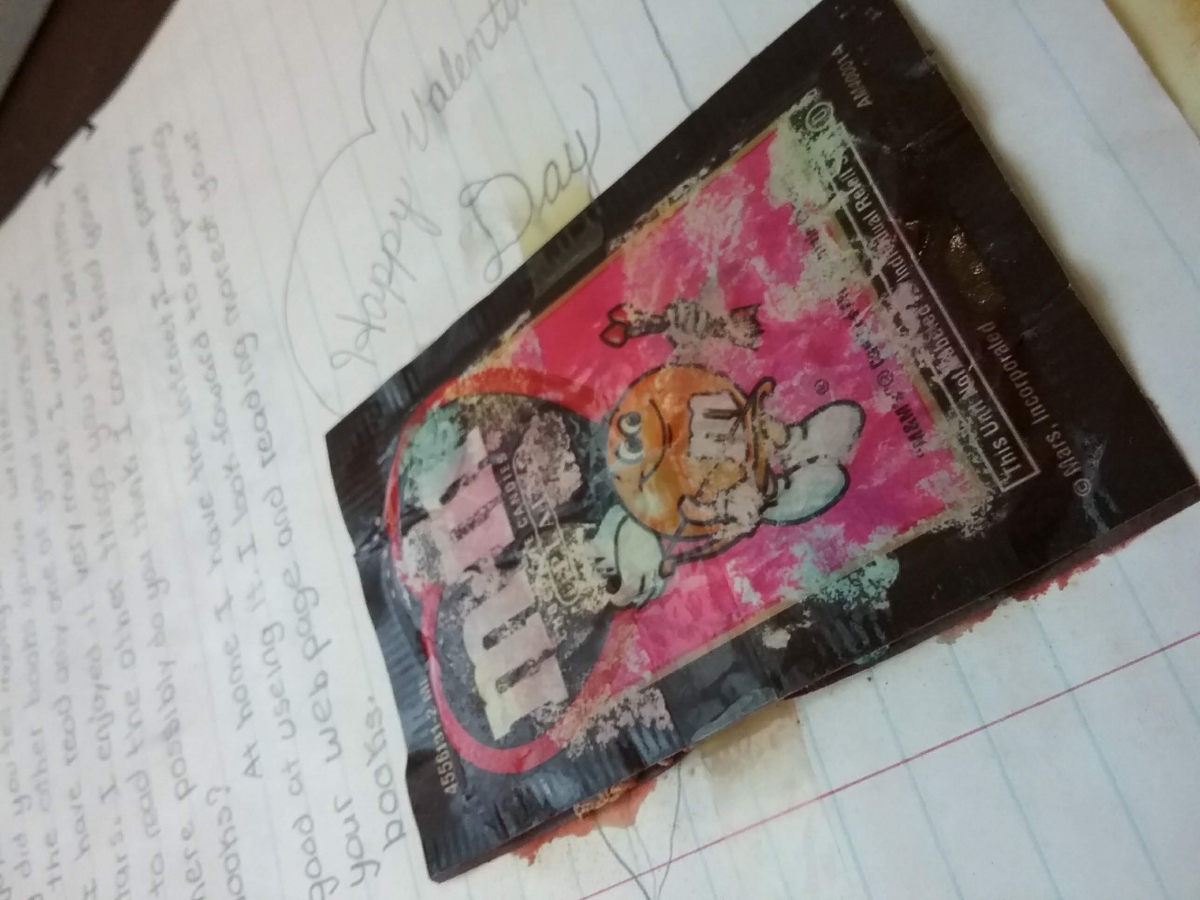 Photo caption: This photo shows how the package of M&M's bled onto other pieces of paper in the folder.
To avoid attracting unwanted critters to SCRC's collections, this page and those around it where the candy had melted and bled through the paper were photocopied. The originals were removed from the collection. The photocopies now serve as a surrogate to preserve the life of all of SCRC's materials and their environment.
Thank you for following the no food, drink, or tobacco products rule. In doing so, you help preserve these collections just as much as those of us who work here.
Contributed by Anna Smith, Archives Processing Assistant