The two-year grant project funded by the National Historical Publications and Records Commission to processthe backlog of the W.L. Eury Appalachian Collection was successfully completed last month. Running from September 2012 to November 2014, the grant provided funding for a full-time processing assistant and for the purchase of archival supplies. The processing was completed by Project Archives Assistant Trevor McKenzie (the grant-funded position) and Processing Assistant Anita Elliott under the direction of Processing Archivist Cynthia Harbeson, who served as project manager.
As a result of this project, a total of 1,917.14 linear feet of previously unprocessed, and therefore inaccessible, materials were processed. This total was 707.14 linear feet (or 58%) more than the 1,210 linear feet outlined in the grant proposal. The project also resulted in the creation of 456 new finding aids (or guides to the collections) and the revision and enhancement of finding aids for an additional 75 selected collections. These finding aids are all online and searchable through our Special Collections website. The collections themselves are available for use in the Dougherty Reading Room, located on the 4th floor in Special Collections.
The image seen here is from AC.806: Charles Town (West Virginia) in a Nutshell, 1900. It was one of the collections processed through the grant project. Text by Cyndi Harbeson.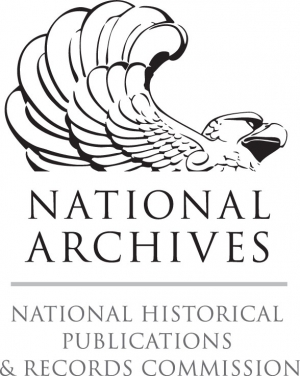 Tags: