The Sow's Ear Press began operations in Abingdon, Virginia in 1987 with founding editors Errol Hess, Larry Richman, and Nell Maiden. The Sow's Ear gave rise to a writer's group in the 1980s which included James Owens, Ann Richman, Suzanne Rhodes, Judy Miller, Kristin Zimet, Sam Rasnake, and many others. At Richman's retirement as editor, Kristin Zimet took the job and moved the operation to Donalds, South Carolina.
The Sow's Ear publishes the Sow's Ear Poetry Review, and sponsors two annual contests - the chapbook competition and the poetry competition. Judges are poets with national reputations.
Image from "Loose Black and White Photographs", AC.690: Sow's Ear Press Records, 1977-2004, undated. The photograph, labeled "Photo, Dean Barr" appears to have been taken in the Sinking Spring Cemetery, Abingdon, Virginia.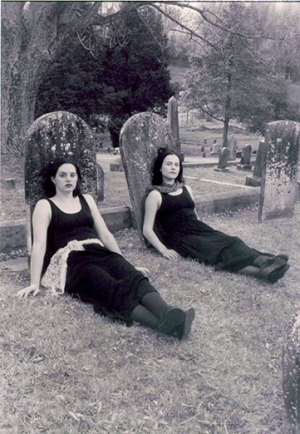 Tags: