Because of the COVID-19 pandemic, App State Homecoming was virtual this year. Alumni Affairs asked me to record a video, highlighting App State History in ten items from the University Archives. It was a lot of fun to narrow down which ten items to feature, two of which are this coin and this souvenir cup.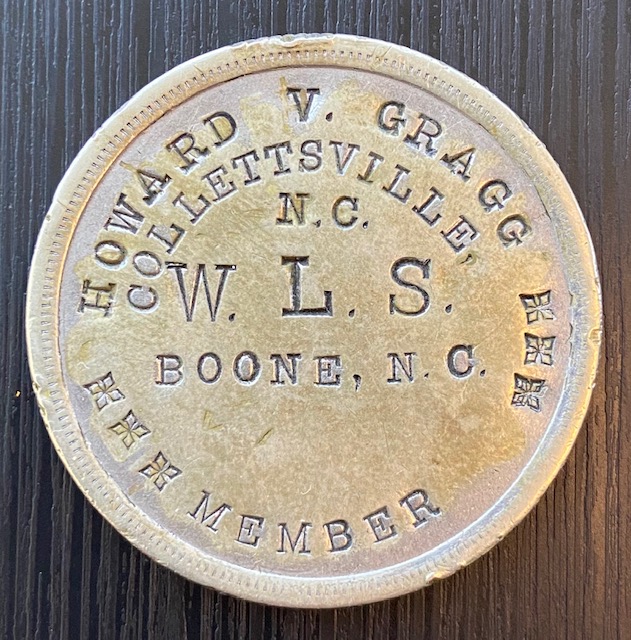 Watauga Literary Society membership coin (reverse side) belonging to Howard Vernon Gragg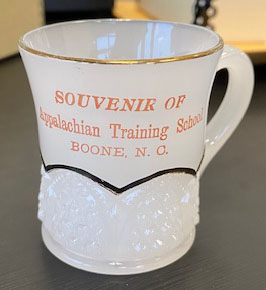 Souvenir milk cup from Appalachian Training School (1903 – 1925)
If you're interested in learning about these two items as well as the other eight we featured, please check out the video here: https://www.youtube.com/watch?v=vRoLzbGrZBM.
Blog post contributed by Kim Sims, Coordinator of Special Collections and University Archivist