The Watauga Residential College records (UA 09.12) were recently processed and are available for research in the Special Collections Research Center.
Watauga Residential College was founded in the Fall of 1972. It is a residential, co-educational college that began under the supervision of the General College and is now part of the College of Arts and Sciences. Its curriculum is interdisciplinary with courses that emphasize independent approaches to learning and life.
The Watauga Residential College records contain the establishment and history of this residential college, as well as files regarding its curriculum, work by its faculty, the Department of Interdisciplinary Studies, and photographs of the faculty and students and their activities throughout the life of the College. Audiovisual materials are included, covering alumni reunions, student coursework and performances, and Watauga College promotional film. The records of this collection range from the beginnings of Watauga College in 1972 to 2014. Below are examples of what can be found in the collection.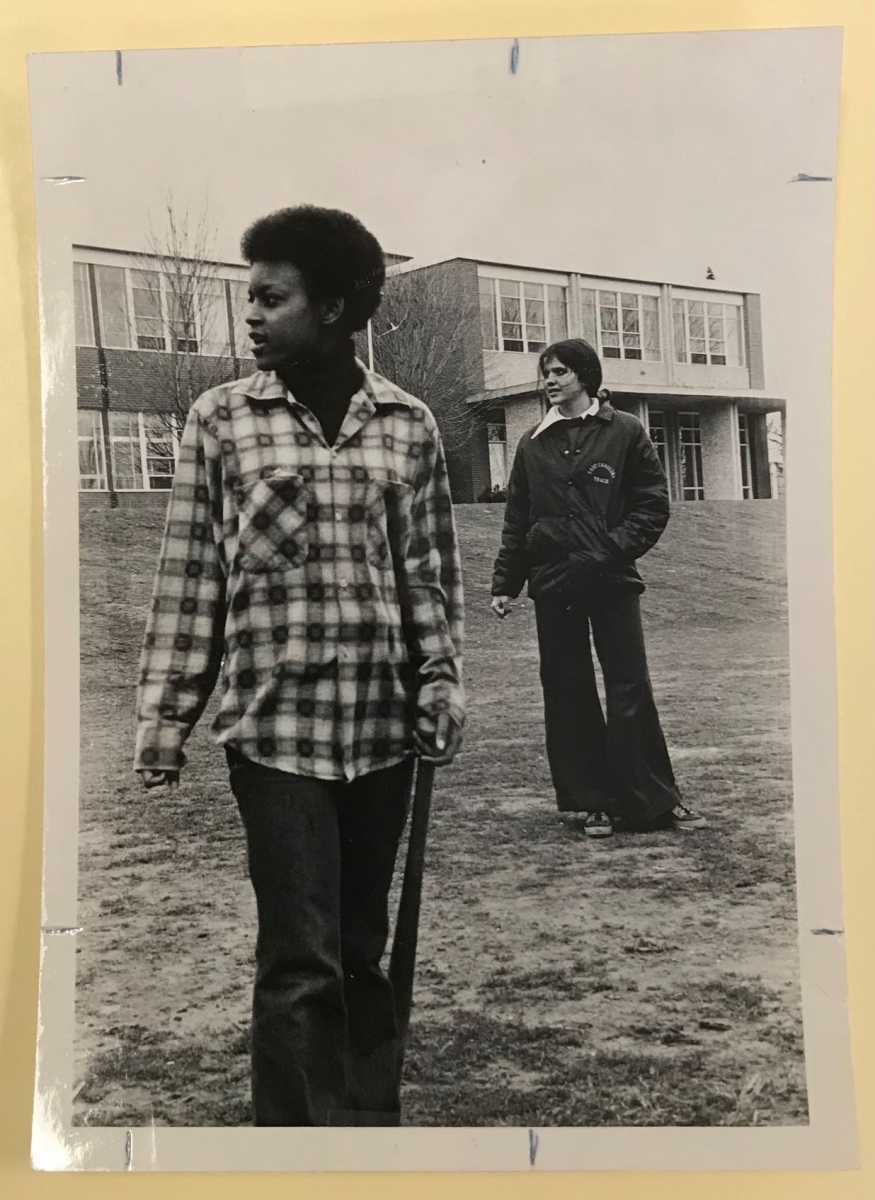 A photograph of Wataugan students in 1973.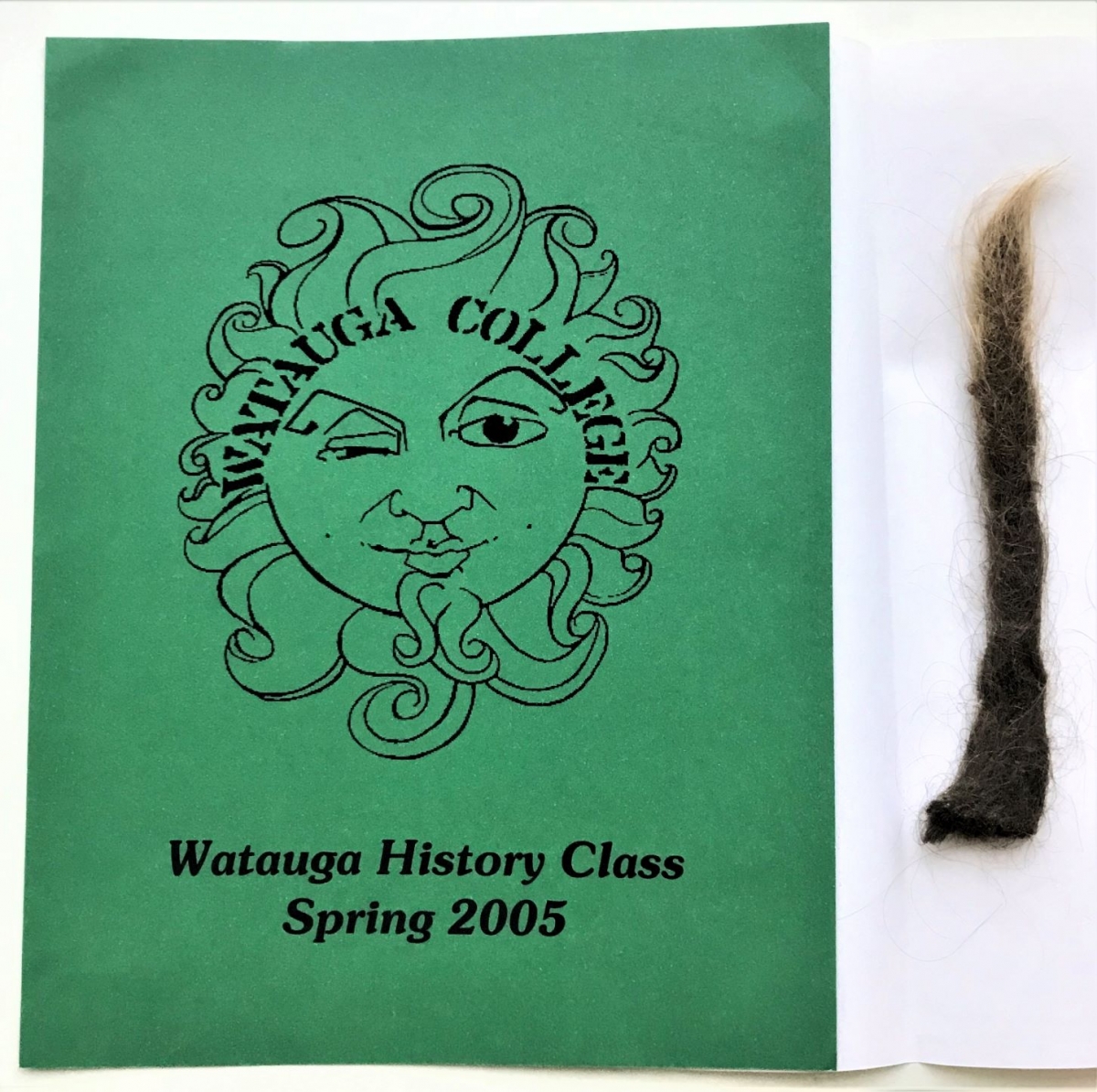 The cover of a scrapbook created by the Watauga History Class in the Spring 2005 semester. This dreadlock was deemed worthy of keeping as a memento of the semester.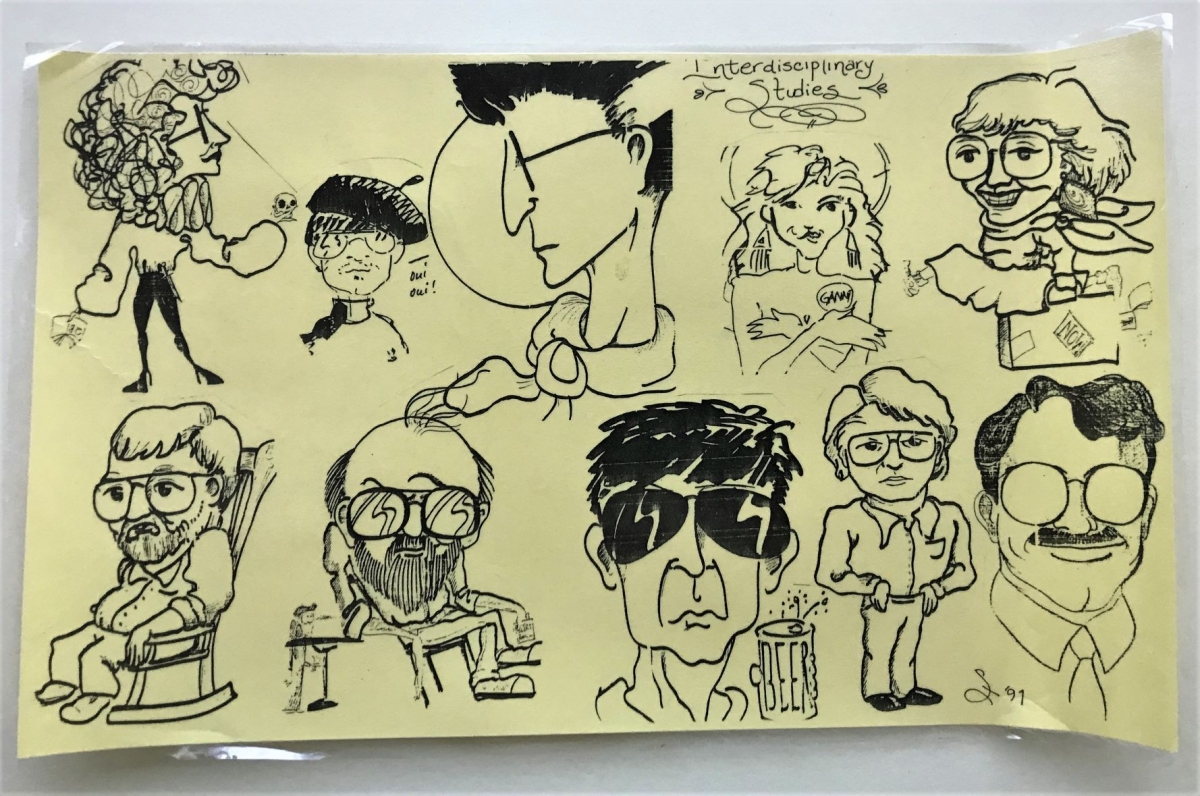 Caricatures of the Interdisciplinary Studies faculty and staff, 1991.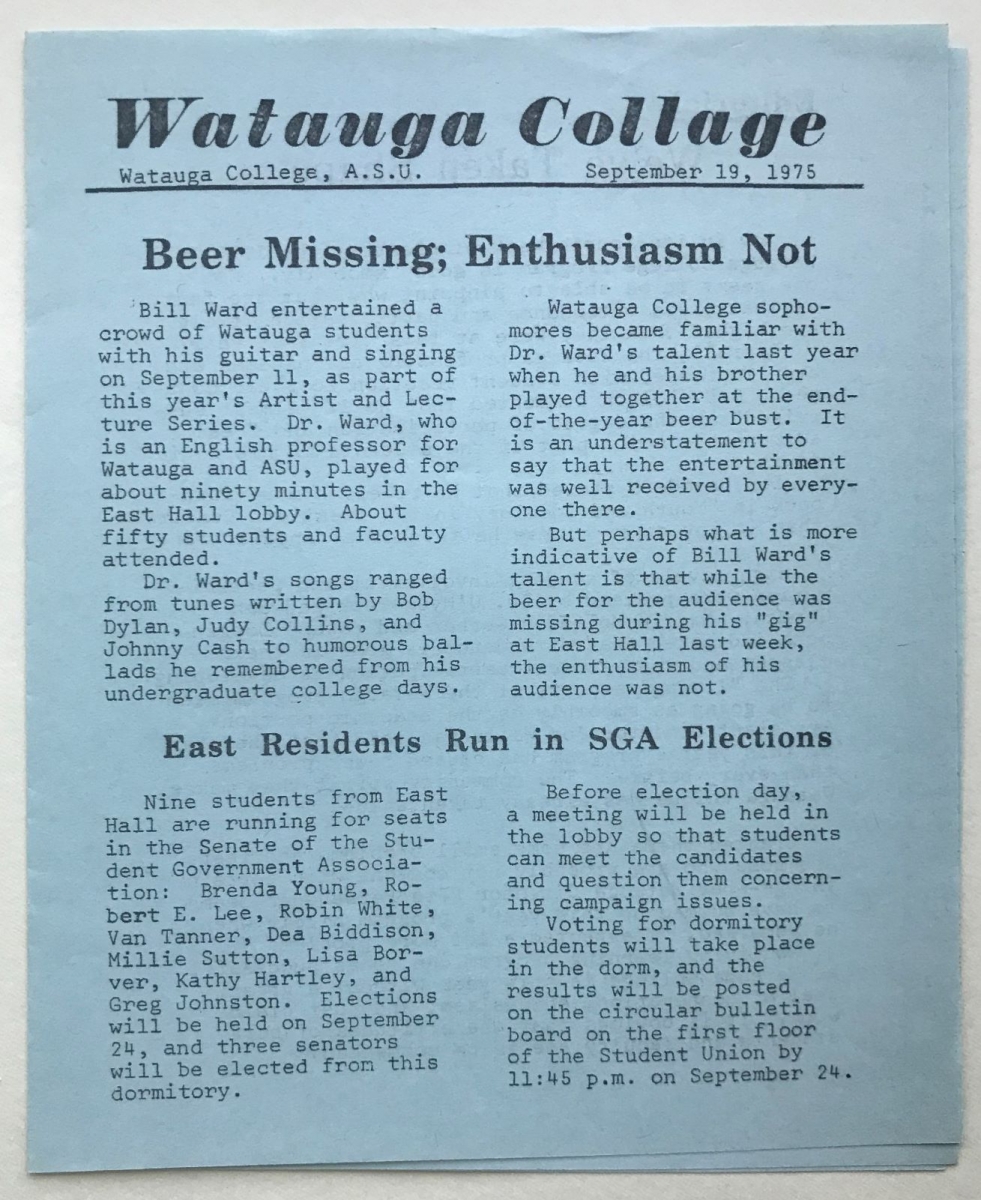 Early newsletter to the Watauga College students, faculty and staff, 1975.
Learn more about this collection at this link.
Contributed by Anna Smith, Manuscripts and Archives Processor.