As students have returned to campus, I found myself browsing through old issues of The Appalachian to see how students were welcomed back to campus in the past.
The Appalachian staff seem to have written a welcome note to freshmen in the first issue of most Fall semesters. Below is one such example from September 1944.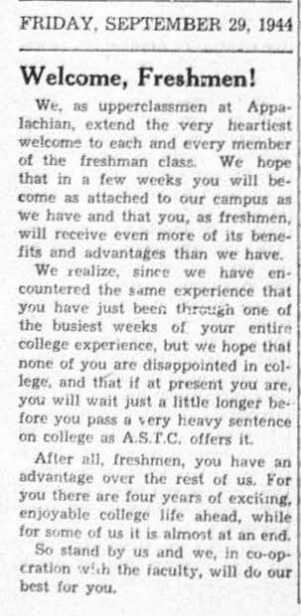 Appalachian State University, "The Appalachian [Boone, N.C.: September 29, 1944]," Appalachian State University Libraries Digital Collections, accessed August 26, 2021, https://omeka.library.appstate.edu/items/show/20376.
In 1982, a special Orientation issue was published to educate students about all that the campus had to offer, including an article from the Residence Life Coordinator titled, "How to Avoid Roommate Problems."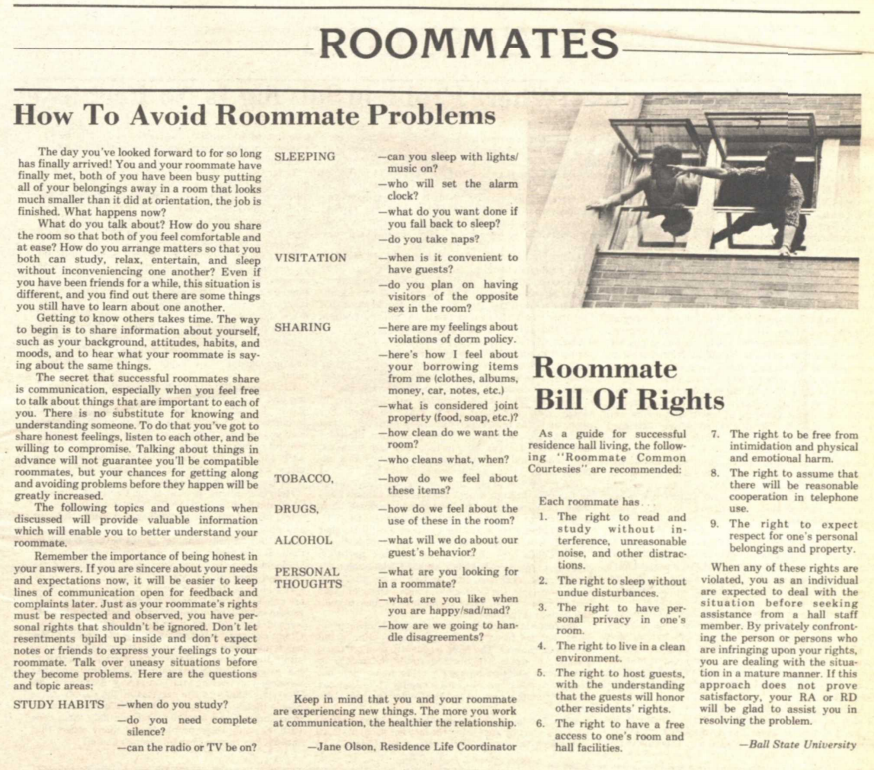 Appalachian State University, "The Appalachian [Boone, N.C.: August 29, 1991]," Appalachian State University Libraries Digital Collections, accessed August 16, 2021, https://omeka.library.appstate.edu/items/show/45457
The band name and cultural references of this 1991 commentary piece shows its age of thirty years, but the advice Joel Reid, an RA and Appalachian staff writer, gave to freshmen remains relevant today: "Think for yourself."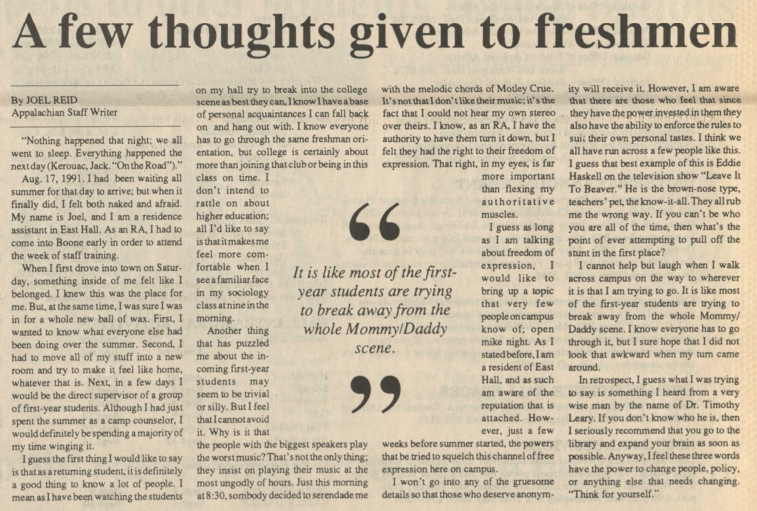 Appalachian State University, "The Appalachian [Boone, N.C.: August 29, 1991]," Appalachian State University Libraries Digital Collections, accessed August 16, 2021, https://omeka.library.appstate.edu/items/show/45457
Contributed by Anna Smith, Archives Processing Assistant