From December 12, 2020 through January 11, 2021, the Special Collections Research Center and Belk Library and Information Commons at Appalachian State University will be closed to visitors for the winter break period.
Special Collections Research Center staff will be working remotely from home during this time on days which are not University holidays or Library closures (12/24/2020 - 1/3/2021) and will offer virtual reference services remotely, as possible.
Please send an email message to spcoll@appstate.edu, or use the online form at https://collections.library.appstate.edu/contact, to contact us.
Appalachian State University community members (students, faculty, and staff) may sign up for an appointment to visit the Special Collections Research Center during the upcoming spring 2021 semester. Visit this web page for information and to set up an appointment time: https://appstate.libcal.com/appointments/SpecColl.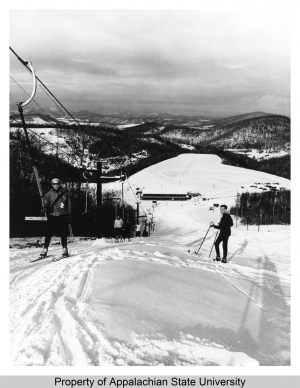 Tags: