Past Exhibits
Past Exhibits
Learn about some of our past exhibits, which were on display at the 4th Floor Atrium at Belk Library and Information Commons.
May 2022 - April 2023
Camp Yonahlossee, once located near Blowing Rock, North Carolina, was a summer camp for young women. It operated from 1922 (or 1923--conflicting records) to the late 1980s. Materials from the exhibit came from the archival collection about the camp in the Special Collections Research Center.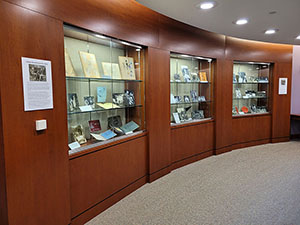 ---
April 2021 - May 2022
---
The Cherokee
Fall 2019 - April 2021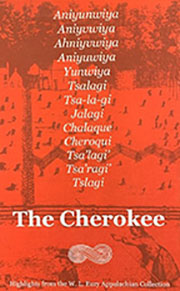 ---
January – August 2019
"Black Mountain College Writers & Artists in Printed Word" provided a glimpse of the numerous rare publications in Special Collections by writers and artists associated with Black Mountain College, which operated from 1933 to 1957 in the Swannanoa Valley of North Carolina.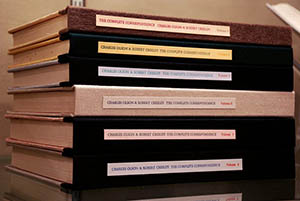 ---
April 2017 – December 2018
This exhibit, based in archival material from the W.L. Eury Appalachian Collection and the University Archives, covered a variety of highlights of the active public careers of James and Louise Broyhill.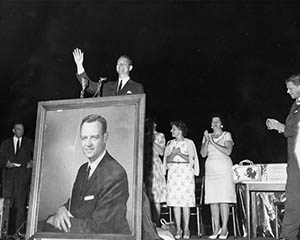 ---
February – April 2017
The "Snow Scences of Winters Past" exhibit drew on images from the University Archives' photo collections and The Rhododendron yearbooks and presented a multitude of snow scenes on campus from the 1920s to the 2000s. A digital component, which maps a selection of the images on display to their locations on campus, is available through this link.