Women's Studies
Women's Studies
Rare Books & Manuscripts houses two named book collections whose holdings are specific to Women's Studies.
McFadden Collection
This collection includes over 200 rare and annotated titles by and about women collected by Dr. Maggie McFadden, Professor Emerita of Women's Studies at Appalachian State University. The genesis of the collection stemmed from McFadden's teaching and research.
Its strength centers on 19th century women. Of note are the "Women Worthies" books, which are collections of biographical sketches of women famous for their travel, their hospitality (the Blue Stockings), their rule (queens), and their knowledge (women astronomers, scientists, and artists). Another concentration in the collection is research material that McFadden gathered for her work on 19th century transatlantic connections that women were making by means of religion, women's rights, travel and immigration, and abolition of slavery, for her book, Golden Cables of Sympathy: The Transatlantic Sources of 19th Century Feminism (1999). Click here for associated titles. Her professional papers are in the University Archives.
Elaine J. O'Quinn Collection in Girls' Studies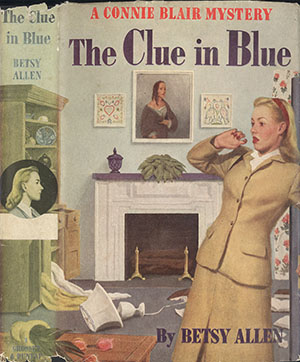 This collection primarily consists of popular literature intended for early to mid-20th century adolescent girl readers. The book series represented include Ruth Fielding, Cherry Ames, Vicki Barr, Beverly Gray, Dana Girls, Connie Blair, and Judy Bolton. Also included are titles related to Campfire Girls, Bobbsey Twins, Honey Bunch, and Donna Parker. There are also miscellaneous, but related, titles. When complete, the collection will include the first 56 books in the Nancy Drew series. The collection contains many first editions and examples of book jacket and cover art. The books were collected by Appalachian State University professor of English, Dr. Elaine J. O'Quinn, who researches and teaches about the literature and literacy of girls. Click here to see associated titles.